Chief Executive Officer
Reporting to: Board of Directors
Location: A suburb of Boston, Massachusetts
BSG has commenced an executive search for a Chief Executive Officer (CEO) for our client, which has pioneered many plastic processing solutions in the plastic injection molding industry. The CEO will be responsible for the day-to-day management and leadership of the organization and will partner with the leadership team in managing all operational aspects of the company and ensuring the continued growth and increased profitability of the business.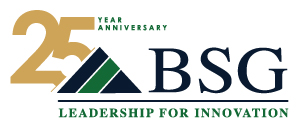 Opportunity Overview
Chief Executive Officer
THE COMPANY
Our client has pioneered many plastic processing solutions in the plastic injection molding industry. Innovations, such as adding small gas cells to plastic have allowed for more efficient products and energy-efficient equipment. With over 20+ years of experience, our client offers a foam technology with a large worldwide portfolio of patents. In addition, our client has operated an advanced lab, supporting plastics processing. Based on research undertaken at MIT, our client has created innovative product applications across a wide variety of applications for global leaders in the automotive, consumer, industrial, and packaging sectors.
THE POSITION
Reporting to the Board of Directors, the CEO will be responsible for the day-to-day management and leadership of the organization and will partner with the leadership team in managing all operational aspects of the company and ensuring the continued growth and increased profitability of the business.

Specific Responsibilities
Operations Management
Drive growth, profitability, and company value.
Lead marketing strategy, actively managing branding, product marketing, market positioning and productization initiatives.
Provide guidance to all functional areas, including strategy, manufacturing, operations, sales, service and product.
Develop and implement scalable and efficient strategies to ensure both consistent results and exponential growth.
Build Great Talent and Teams
Attract, retain and develop world-class talent.
Nurture the entrepreneurial and high-performing culture.
Empower the team towards autonomous delivery, while exercising appropriate balance of control.
Execute with Excellence
Drive day-to-day operations.
Develop a deep understanding of marketing automation stack and drivers.
Align resources to achieve key business priorities.
Proactively mitigate business, operational and governance risks.
Win in the Marketplace
Drive "design win validation" in key markets by selling our client's innovation value.
Increase bench of customers in each sector specialty.
Manage competition and threats in the marketplace, with constant evaluation of financial structure, capital strategy and strategic priorities.
Own P&L and cash flow.
Qualifications and Expertise
Prior experience as multi-functional P&L Leader in a private company.
Past experience in CEO, President, General Manager or COO role.
Significant experience overseeing multiple functional disciplines such as Marketing, Business Development, Commercial, Manufacturing, Operations, etc.
Strong technology/software proficiency.
Successful customer-facing experience in an entrepreneurial, growth-stage corporate
environment:


$10m to $150m revenue size organizational experience
50+ employees

Experience in plastic manufacturing equipment will be especially helpful.
B.S. in an engineering or scientific discipline strongly preferred.
Skills and Personal Characteristics
Player/Coach leadership style with a preference for collaborative, hands-on management.
Private company experience in career background in last 10 years.
Defined by others as smart, capable, hands-on, energetic, and someone who possess a strong entrepreneurial/innovative spirit.
History of building and creating a strong culture within an organization.
Ability to drive consensus among leaders and teams.
Proven track record of building successful products and high caliber teams.
Visionary executive profile, with ability to guide a company through all phases of growth.
IDEAL CANDIDATE PROFILE
A summary of key competencies required to be successful include the following:
FUNCTIONAL skills/experience needed:
Experienced sales/revenue leader with multiple successful endeavors in plastic equipment manufacturing or other similar engineered manufacturing.
Revenue generation across all products.
INDUSTRY Experience:
Plastic equipment manufacturing or other similar engineered manufacturing.
Global selling experience/products distribution experience (not just domestic/US).
Experience with customers that include one of the following:


Automotive OEMs
Consumer Packaging
Battery manufacturing
Footwear
STAGE of Company Experience:
Private company experience in senior role in last 10 years of career.
Build and managed a team of 5+.
$10M-$100M company revenue experience.
MANAGEMENT & LEADERSHIP EXPERIENCE:
Hands-on player/coach, leading from the front.
Coach and lead more junior members of the team by providing guidance, establishing goals and providing an appropriate level of feedback on a regular basis.
Establish and grow relationships across capabilities.
Lead the internal cross-functional team - inspire team to strive for superior client work and results.
Actively pursue opportunities to share intellectual capital across the organization.
Demonstrate mature leadership and empathy in difficult team situations - leads by example.
At least 10 years in an executive leadership role.
GENERAL COMPETENCIES:
Finally, this individual should have as many as possible of the traits required to succeed in this leadership position:
High levels of intelligence, analytical strength, and conceptual ability.
Strong presentation and team management skills.
The ability, and willingness, to set and communicate demanding standards for professional staff and to hold people accountable for their performance; at the same time, sensitivity to, and insight into individuals' capabilities and development needs, and the combination of firmness and likability that all good leaders possess.
Decisiveness, when necessary, coupled with a willingness to seek input and build consensus as much as possible.
Unquestioned honesty and integrity; also, loyalty to colleagues and to the organization, and the ability to inspire loyalty. This person should have the ability to identify and focus on the Company's best interests, rather than the agenda of any individual or group within the firm.
A very high level of energy and commitment, combined with enthusiasm and a positive attitude.
Excellent writing and speaking skills; this individual must be able to communicate complex ideas and information clearly and concisely.
Outstanding planning and organization skills.
Good strategic instincts and long-term vision; the ability to address both big-picture issues and detailed, day-to-day management concerns.
In general, the business and personal skills, and the absolute commitment required to make a major contribution to The Company during the coming years.
Attention to detail required to deliver consistently accurate data, information, and reporting on time and on budget.
A sense of ownership, not just of his or her own work, or that of their department, but a sense of ownership for the company.
Work ethic required to do what it takes to get the job done, and invest the time required to deliver on key responsibilities in a timely fashion.
Locations and Partners
Our client's headquarters are in a suburb of Boston, Massachusetts. In support of a global client base, our client operates subsidiaries in Germany, Japan, and China with engineering, applications, and processing expertise. Our client's worldwide subsidiaries are enhanced by a network of distributors.

Over time, our client has created partnerships with other plastic technology suppliers and partners, providing the end user with a maximum ROI in our technologies.
Compensation
Compensation is competitive with the position's requirements. In a performance-based environment, this will include base salary, bonus structure based on corporate qualitative and quantitative strategic KPIs, and a stakeholder position in the company.
Financial Backing
Our client has partnered with various high-profile angel investors.
To Submit Resume: