Vice President, People
Reporting to: Chief Executive Officer
Location: Boston, MA
BSG has commenced an executive search for a Vice President, People for our client, a world leader in animal medicine. The Vice President, People will drive the people strategy across the organization including recruitment, employee development, organizational change, diversity, and talent management with the primary focus of enabling employees to accomplish amazing things.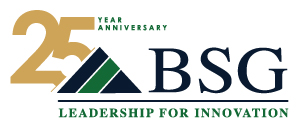 Opportunity Overview
Vice President, People
THE COMPANY
Our client was founded in 2015 and has become known as a world leader in animal medicine. Each year, our client has doubled its revenue and has been named as one of the fastest-growing companies, according to Inc. 5000.

As an official research partner with Cornell University College of Veterinary Medicine, our client's mission is to end preventable disease in animals. Our client is unique to using a research-grade genotyping platform to provide its customer with the accurate results and enable future genetic discoveries. Over the past year, our client has doubled revenues and plans to rapidly scale its workforce to drive its growth and mission to improve the life and longevity of animals.
THE POSITION
Reporting to the Chief Executive Officer and serving as an executive member of our client's leadership team, the Vice President of People will help our client build a best-in-class business and culture. In this role, you will drive the people strategy across the organization including recruitment, employee development, organizational change, diversity, and talent management with the primary focus of enabling employees to accomplish amazing things.
Success in this role will be defined for much of the first 12 months on 3 key broad deliverables:
Championing company culture-Engage people, build trust, infuse meaning into people's work, bringing more productivity and joy into the workplace. Define a core set of shared values to enhance cohesion and position the organization for greatness. Ensure alignment to culture fit of all candidates being considered for employment.
Supervising the talent strategy-Create an internal recruiting machine to attract top talent and deliver an outstanding candidate experience. Articulate and message employer brand identity to all levels of the organization. Define, communicate, and gain organizational alignment around the people development strategy and delivery model. Drive the implementation and execution of high-impact learning and development programs.
Maximizing employee engagement-Establish a highly effective onboarding program that empowers new employees to get up to speed quickly. Define a Total Rewards strategy that recognizes and rewards outstanding employee contributions. Provide guidance and mentorship to departmental leaders in the growth and development of their broader teams.
Qualifications:
A minimum of 10 years of Human Resources experience with 5 or more years' experience as the leader of an HR team.

Industry experience in consumer internet, ecommerce and/or the biotechnology (diagnostics preferred) industry.

Experience in a growing company with a strong preference for startup, rapid growth entities that were VC-backed and scaled from small to large.

A track record of creating programs that drove results and employee satisfaction.

Experience as an HR generalist with depth in talent acquisition, employee relations, compensation, benefits, compliance, and learning and development.

Demonstrated excellence in transforming diversity, equity, and inclusion practices across an organization.

Exceptional ability to build trust and grow relationships throughout the firm and uniquely able to serve as coach and mentor to senior leaders.

Prior experience scaling a People Operations function at a high-growth company.

A strong and persuasive communicator who can influence and impact change at all levels of the organization.

General Competencies:
Finally, this individual should have as many as possible of the traits required to succeed in this leadership position:
High levels of intelligence, analytical strength, and conceptual ability.
Strong presentation and team management skills.
The ability, and willingness, to set and communicate demanding standards for professional staff and to hold people accountable for their performance; at the same time, sensitivity to, and insight into individuals' capabilities and development needs, and the combination of firmness and likability that all good leaders possess.
Decisiveness when necessary, coupled with a willingness to seek input and build consensus as much as possible.
Unquestioned honesty and integrity; also, loyalty to colleagues and the organization, and the ability to inspire loyalty. This person should have the ability to identify and focus on the Company's best interests, rather than the agenda of any individual or group within the firm.
An extremely high level of energy and commitment combined with enthusiasm and a positive attitude.
Excellent writing and speaking skills; this individual must be able to communicate complex ideas and information clearly and concisely.
Outstanding planning and organization skills.
Good strategic instincts and long-term vision; the ability to address both big-picture issues and detailed day-to-day management concerns.
In general, the business and personal skills, and the absolute commitment required to make a major contribution to The Company during the coming years.
Attention to detail required to deliver consistently accurate data, information, and reporting on time and on budget.
A sense of ownership, not just of his or her own work, or that of their department, but a sense of ownership for the company.
Work ethic required to do what it takes to get the job done, and invest the time required to deliver on key responsibilities in a timely fashion.
What Our Client Offers:
Work from home until summer 2021 with option for 1-day/week work-from-home after that.
Animal-friendly office.
Start-up perks with big-company benefits.
Competitive salaries, all-inclusive health care, and equity participation.
A flexible vacation policy along with paid parental leave.
Fully stocked office snack bar and regular office events.
New iMacs and MacBook Pros.
Continuing education including attending conferences.
COMPENSATION
Compensation is competitive with the position's requirements. In a performance-based environment, this will include base salary, bonus structure based on qualitative milestones, as well as a percentage of carried interest.
To Submit Resume: