Position: VP, Sales & Marketing
Reporting to: President & CEO
Location: Connecticut or in Washington D.C. surrounding area
BSG has commenced an executive search for Vice President, Sales & Marketing for our client, a top manufacturer of aerospace and life support products. The VP, Sales & Marketing will be responsible for playing a leadership role in the overall operations function of the company, specifically focused on planning and directing all the aspects of sales and marketing, including new customer acquisition and existing key account management.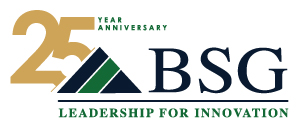 Opportunity Overview
VP, Sales & Marketing
THE COMPANY
Our client, established in the late 1880's, is a top manufacturer of aerospace and life support products. Our client's founder patented automated machines that mass produced products for the horse powered transport industry and later began collaborating with the United States government to develop specialized products for the military. To be able to respond the rapid demand for products needed by the military, our client acquired similar type companies. Our client's engineers are respected experts in their industry and have deep knowledge in product design, analysis, safety, quality control and work with a wide variety of materials.
THE POSITION
Detail of Responsibilities:
The VP of Sales and Marketing for our client is responsible for playing a leadership role in the overall operations function of the company, specifically focused on planning and directing all the aspects of sales and marketing, including new customer acquisition and existing key account management by performing the following duties:
Responsible for the definition and execution of a sales plan for business development within desired markets in alignment with company strategy.
Restructure the current sales force.
Define high potential customer target list BOTH domestic and international (emphasis on Domestic with heavy emphasis on governmental agencies).
Overhaul the sales incentive compensation structure.
Significantly increase sales/customer satisfaction scores.
Improve sales funnel management.
Research new markets for domestic and global expansion.
Write a comprehensive go-to-market strategy for both current markets, and new market adjacencies.
Implement inbound lead generation program.
Participates and contributes to the development, execution and achievement of the company's overall strategy.
Foster a success-oriented and accountable environment within sales.
Represent the company at various conferences, trade shows, and networking events.
Key skills, experience, and segment background include the following:
FUNCTIONAL skills/experience:
Sales and marketing experience, with emphasis on sales.
Strong leadership ability.
Implementing user friendly systems that will allow tracking and accountability.
Domestic and international sales experience.
Sales management hiring, metrics creation, training and forecasting using pipeline tools including CRM (Salesforce or similar).
Current (or within 1 year of obtaining or losing active status) DOD SECRET Security Clearance.
Strong knowledge of DOD B&P process (bid and proposal).
Strong familiarity and use of B&P capture management including Pipeline weighting process and discipline.
INDUSTRY Experience:
Aerial Delivery
Life Support
Manufacturing
Engineering
Original Equipment Manufacturer
Distribution
Precision Machining
Stage of Company Experience:
Private company experience, domestic and global.
Sales growth from $40M to $80M by 2023.
Experience with M&A.
MANAGEMENT & Leadership Experience:
Building scalable management processes without suffocating innovation/speed.
Success as individual contributor and as player/coach.
Ability to have a "seat at the table" and be a member of executive team who helps to lead and develop overall company strategy.
General Competencies:
Finally, this individual should have as many as possible of the traits required to succeed in this leadership position:
High levels of intelligence, analytical strength and conceptual ability.
Strong presentation and team management skills.
The ability, and willingness, to set and communicate demanding standards for professional staff and to hold people accountable for their performance; at the same time, sensitivity to, and insight into individuals' capabilities and development needs, and the combination of firmness and likability that all good leaders possess.
Decisiveness when necessary, coupled with a willingness to seek input and build consensus as much as possible.
Unquestioned honesty and integrity; also, loyalty to colleagues and to the organization, and the ability to inspire loyalty. This person should have the ability to identify and focus on the Company's best interests, rather than the agenda of any individual or group within the firm.
A very high level of energy and commitment combined with enthusiasm and a positive attitude.
Excellent writing and speaking skills; this individual must be able to communicate complex ideas and information clearly and concisely.
Outstanding planning and organization skills.
Good strategic instincts and long-term vision; the ability to address both big-picture issues and detailed, day-to-day management concerns.
In general, the business and personal skills, and the absolute commitment required to make a major contribution to The Company during the coming years.
Attention to detail required to deliver consistently accurate data, information and reporting on time and on budget.
A sense of ownership, not just of his or her own work, or that of their department, but a sense of ownership for the company.
Work ethic required to do what it takes to get the job done, and invest the time required to deliver on key responsibilities in a timely fashion.
TEAM & LOCATIONS
This VP Sales & Marketing role will report directly to the President & CEO and will manage a team of approximately 10-12 with expectation of growth. The position will be based in Connecticut at the Corporate office or located in Washington D.C. surrounding area. The Company has an estimated 250 employees with the primary located at headquarters in Virginia.
COMPENSATION
Compensation is competitive with the position's requirements. In a performance-based environment, this will include base salary, bonus structure based on corporate qualitative and quantitative strategic KPIs, and a stakeholder position in the company.
To Submit Resume: