Position: Chief Information Officer
Company: Distributor & Service of Machine Tools
Location: Connecticut
Reporting to: Chief Executive Officer
BSG has commenced an executive search for a Chief Information Officer for our client, a distributor and service of machine tools. This individual will oversees all IT-related aspects of the company and directs the planning and implementation of organizational IT systems and services.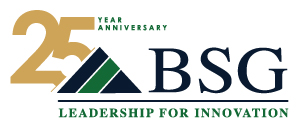 Opportunity Overview
Chief Information Officer
THE COMPANY
For several generations our client has played a vital role in the machine tool distribution and service industry and the ever changing manufacturing sector in the U.S. The introduction of new technologies has created a wholesale revitalization for manufacturing in the U.S. and our client has been a key player in these movements. Our client is one of the largest machine tool distribution networks in North America with customers that vary from startups to global Fortune 100 manufacturers. Our client is a holding company with several different business units in distribution, importing, manufacturing, and finance. Our client has over 780 employees with 19 locations in 29 states.
THE POSITION
The Chief Information Office (CIO) provides vision and leadership for developing a long-range Information Technology strategy. Reporting to the CEO, the CIO will play a key role on the management team. This position oversees all IT-related aspects of the company and directs the planning and implementation of organizational IT systems and services. This position is a member of the Executive Steering Committee.

Some of the specific mandates include setting objectives and strategies for the IT department, selecting and implementing suitable technology to streamline all internal operations and help optimize their strategic benefits, and designing and customizing technological systems and platforms to improve customer experience. A key mandate of this position is to establish a corporate master data management system and master data management plan for the individual companies that comprise our client.

The CIO will be an integral part of the senior leadership team with the following responsibilities:
Develop and communicate strategic vision consistent with organization's strategies and goals.
Responsible for all aspects of technology operations, including Infrastructure/Architecture, Project Management, Software Selection & Implementation, Application Development, Information Security, IT Governance & Operations across the organization.
Select and implement suitable technology to streamline internal operations and help optimize their strategic benefits.
Responsible for continual oversight and implementation of technology initiatives and architecture in support of the company's IT strategy; establish and maintain the appropriate planning, process and oversight to ensure organizational and client KPIs/implementation deadlines are met or exceeded.
Implement software systems and processes that create value for the organization through efficiency gain, revenue growth, increased profitability, or improved customer engagement.
Ensure the company's data remains secure. Keeping up to date on the latest cyber security threats and solutions. Deploy appropriate protective measures. Provide cyber security education to the workforce. Develop and maintain robust disaster-recovery procedures and processes.
Ensure information systems compliance, as necessary, with legal and regulatory policies including, but not limited to GDPR, CCPA, ITAR, and DFARs regulations.
Apply an in-depth, personal understanding of the business to advise leaders on how technology can improve efficiency and effectiveness.
Advise senior leadership on emerging technologies and digital trends; monitor changes or advancements in technology to discover ways the company can gain competitive advantage and mitigate risk.
Create, maintain, and enforce written policies and procedures regarding all computer operations.
Supervise the recruitment, development, retention, and organization of all technical staff in accordance with corporate budgetary objectives and personnel policies; create and maintain departmental budget.
Approve purchases of information technology equipment and software. Establish and maintain partnerships with IT providers.
Maintain and improve workforce efficiency by ensuring employees receive best-in-class computer hardware, software, training, and related support services.
Create and maintain continual improvement programs and projects.
Ideal Candidate Profile
A summary of key competencies required to be successful include the following:

FUNCTIONAL skills/experience needed:
Significant experience in all aspects of information technology planning, development, and implementation, including, but not limited to enterprise resource planning, systems architecture, telecommunications, database administration, Web and social media development and security and compliance issues.
Strategic thinker, who is highly analytical and possesses good listening skills.
Able to communicate broad, long-range vision, secure buy-in from operational and executive leaders, while leveraging influence to mitigate change management issues.
Highly collaborative; open to the needs of the business.
Able to assess organizational needs and make recommendations to management.
Strong Project Management skills.
Proficient with Microsoft Office Suite (Excel, Word, and Outlook).
INDUSTRY Experience:
Manufacturing
Distribution
Service
Aerospace
Energy
Defense
Medical
Automotive
Agricultural
Transportation
STAGE of Company Experience:
Continue to build on processes and best practices
Third generation family owned business
Private company experience in career background
$100M-$250M company revenue experience
MANAGEMENT & Leadership Experience:
Driving creation and buy-in to KPIs, goals, metrics within own team and cross-functionally where appropriate/necessary.
At least 5 years in an IT leadership role.
General Competencies:

Finally, this individual should have as many as possible of the traits required to succeed in this leadership position:
High levels of intelligence, analytical strength, and conceptual ability.
The ability, and willingness, to set and communicate demanding standards for professional staff and to hold people accountable for their performance.
Pragmatic, street smart yet able to incorporate long term strategic perspective.
Unquestioned honesty and integrity; also, loyalty to colleagues and to the organization, and the ability to inspire loyalty. This person should have the ability to identify and focus on the Company's best interests.
A very high level of energy and commitment, combined with enthusiasm and a positive attitude.
Excellent writing and speaking skills; this individual must be able to communicate complex ideas and information clearly and concisely.
Outstanding planning and organization skills.
Good strategic instincts and long-term vision; the ability to address both big-picture issues and detailed, day-to-day management concerns.
In general, the business and personal skills, and the absolute commitment required to make a major contribution to The Company during the coming years.
Attention to detail required in order to deliver consistently accurate data, information and reporting on time and on budget.
A sense of ownership, not just of his or her own work or that of their department, but a sense of ownership for the company as a whole.
Work ethic required to do what it takes to get the job done, and invest the time required to deliver on key responsibilities in a timely fashion.
Financial Backing
Our client is family owned and carries no long-term debt.
COMPENSATION
Compensation is competitive with the position's requirements. In a performance-based environment, this will include base salary and a bonus structure based on corporate qualitative and quantitative strategic KPIs.
To Submit Resume: