Chief Financial Officer
Reporting to: CEO
Location: MA or TX
BSG has commenced an executive search for Chief Financial Officer (CFO) for our client, a steel pipe and related product distributor. The CFO will be responsible for the day-to-day administrative, financial and risk management operations of the company.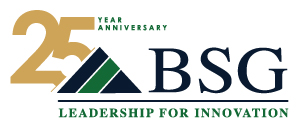 Opportunity Overview
Chief Financial Officer
THE COMPANY
Our client distributes steel pipe and related products to the plumbing, heating and air conditioning, and many other related supply market industries. Last year, our client took over another steel corporation, making our client the biggest pipe product dealer in the U.S.
THE POSITION
Reporting to the Chief Executive Officer (CEO), the Chief Financial Officer (CFO) will be responsible for the day-to-day administrative, financial and risk management operations of the company. This includes the development of a financial and operational strategy, and the ongoing development and monitoring of control systems designed to preserve company assets and report accurate financial results.
It is also expected that the CFO will serve as a strategic advisor and partner to the CEO and company leadership, helping to drive the company's performance by providing fact-based analysis and strategic financial direction. As an integral member of the Executive Team, the CFO will support the organization in improving sales growth through financial analysis.

Responsibilities:
Ensure that financial information, analysis and reporting is accurate, timely, reliable and relevant, in order to assist the Board, CEO, and Executive Team in effectively performing their responsibilities.
Manage financial and business performance by developing appropriate metrics on which to measure the Company's business, monitoring variances to forecasts, and developing action plans to address variances. Work with operating team to identify and address trends, implement corrective actions and performance improvement actions.
Participate in monthly review of work in process that is the basis of revenue recognition for the financial statements.
Monitor capital requests and expenditures to ensure within budget and plan.
Oversee all accounts, ledgers, and reporting systems, ensuring compliance with appropriate
Generally Accepted Accounting Principles and regulatory requirements.
Maintain internal control safeguards and coordinate all audit activities.
Ensure that the Company is in continuous compliance with all statutory, regulatory, banking, import, tax, and other external and internal operating, reporting and record keeping requirements to which the company is subject.
Manage tax statement preparation by CPA for all related companies and shareholders.
Maintain key relationships with insurance broker, ensuring awareness of all significant business developments and maintenance of appropriate coverage.
Understand and mitigate key elements of company's risk profile.
In conjunction with legal counsel, monitor all open legal issues involving the company and analyze their potential financial impact.
Maintain key banking relationships, ensuring bank is aware of all significant business developments and partner on strategies to ensure company is adequately funded at all times.
Analyze and value opportunities to sell or acquire business units. Facilitate due diligence reviews should these transactions proceed beyond initial review, facilitating smooth transition should transaction close.
Oversee budgeting and the implementation of budgets so as to monitor progress and present financial metrics internally.
Mentor and develop a small team of finance, accounting, IT and administrative professionals, managing work allocation, training, problem resolution, performance evaluation, and the building of an effective team dynamic.
Provide strategic and creative financial advice and leadership on decision making issues affecting the organization (e.g., new business opportunities, alliances, acquisitions).
Provide assistance to the CEO and Executive Team in the development and execution of operating policies and procedures as needed.
Support all company initiatives by process and procedure as communicated.
Other duties as assigned.
Qualifications:
The CFO will be a seasoned and mature leader with at least 8-10+ years of broad finance experience. With a background in FP&A, this individual should have significant experience gathering and evaluating financial information and making actionable recommendations to senior leadership in a privately held, Private Equity backed environment. The CFO will have experience managing the finance and accounting function (accounting, budgeting, control, and reporting) within a diverse entity. The successful candidate will have the ability to function on a broad-based, strategic level and see the "big picture", whilst also being hands-on and capable of diving into the details and data when needed.
The CFO will have the following experience and attributes:
Bachelor's degree in Finance, Accounting or Business Administration .
Strong working knowledge of financial planning and analysis, budgeting and forecasting, accounting, risk management, and tax and treasury.
Advanced Excel and PowerPoint skills.
Demonstrable passion for driving results.
Hands-on manager with integrity and a desire to work in a dynamic environment.
Strong analytical skills and experience interpreting a strategic vision into an operational model.
Past experience successfully managing additional functions such as IT and administrative.
An effective communicator at all levels in the organization, with strong oral and written skills and a willingness to share information.
A collaborative and flexible style, with a strong service mentality.
Ability to travel occasionally travel (<10% of time).
Experience and comfort managing banking relationships and external vendors.
Experience within a private equity-owned business strongly desired.
CPA strongly desired.
Ideal Candidate Profile
A summary of key competencies required to be successful include the following:
FUNCTIONAL Experience

Wartime AND peacetime financial leadership experience.
Strong banking relationship management.
Strategic thinker, future looking.
More "creative financial analyst" vs. "restructurer" profile.
Keeps up intellectually, but veteran and proven enough to poke holes in creative but flawed ideas.
Fast-twitch financial muscle set, frames decisions with analytics, but a business first thinker.
"Long-days" experienced, multi time zone flexibility.
Quick and responsive, demonstrates a sense of urgency especially to the board, investors, and banks.

INDUSTRY-Commodities/Hard Goods Industry

Cyclical industry experience (commodities preferred but could be other hard goods e.g. automotive).
Inventory intensive with global supply chain.
Other commodities intensive businesses that are often import intensive + distribution intensive = ENERGY industry: oil and gas, coal, etc.
Other metals importing and distribution businesses (steel, building materials like TIMBER, etc.).

CORPORATE STAGE

Builder leader and optimizer leader.

Private company experience in career background.

$200 - $500M+ company revenue experience.


MANAGEMENT & LEADERSHIP EXPERIENCE

Experience reporting to CEO in past.

Experience leading team of 8-10+.
Compensation
Compensation is competitive with the position's requirements. In a performance-based environment, this will include base salary, bonus structure based on corporate qualitative and quantitative strategic KPIs, and a stakeholder opportunity in the company.
To Submit Resume: