Chief Human Resources Officer
Partner with: CEO and the rest of the executive team
Location: Lexington, MA
BSG has commenced an executive search for Chief Human Resources Officer (CHRO) for uniQure, a company that delivers on the promise of gene therapy -- single treatments with potentially curative results. The CHRO responsibilities include structuring the company for growth, creating a world class HR team, building a collaborative relationship with their colleagues in Amsterdam, and helping to build a positive and engaged culture.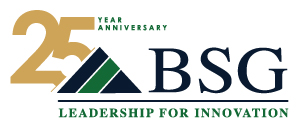 Opportunity Overview
Chief Human Resources Officer
THE COMPANY
Our focus is to advance the future of medicine through gene therapy
Leveraging more than 20 years of gene therapy leadership, uniQure is delivering on the promise of gene therapy -- single treatments with potentially curative results. They are leveraging their modular and validated technology platform to rapidly advance a pipeline of proprietary and partnered gene therapies to treat patients with hemophilia, Huntington's disease and other severe genetic diseases.

They are advancing a focused pipeline of innovative gene therapies and are currently conducting a pivotal phase 3 trial in their lead indication, hemophilia B, and have initiated a phase 1/2 trial in Huntington's disease. Their pipeline of adeno-associated virus (AAV)-based gene therapies has been developed using an innovative technology platform, supported by industry-leading proprietary commercial-grade manufacturing capabilities. uniQure is publicly traded on the Nasdaq (QURE).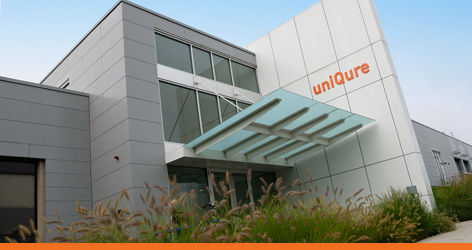 THE POSITION
uniQure is looking for a senior human resources executive who will partner with the CEO and the rest of the executive team in a hands-on, active role. The position's responsibilities include structuring the company for growth, creating a world class HR team, building a collaborative relationship with their colleagues in Amsterdam, and helping to build a positive and engaged culture.

Success in this role will be defined for much of the first 12 months on 3 key broad deliverables:
Supervising the talent strategy-Staffing for uniQure is critical: a talent acquisition and retention strategy needs to be developed to build out the revenue generation team, as well as teams in operations and staff support roles. This will involve working proactively with division managers to map out hiring needs and managing a talent acquisition team to execute these directives.
Building and optimizing an organizational design and structure-As uniQure continues to grow, this will be essential to achieving both increased productivity and growth.
Build a positive employee brand-Creating a culture that engages and rewards its employees will generate a positive market for talent.
Ideal Candidate Profile
A summary of key competencies required to be successful in this role include the following:
Functional Prior Success
HR leadership experience in a high growth or start-up environment
Recruiting experience at both executive and individual contributor levels
Compensation structuring including executive LTIPs
Succession planning and organizational design experience
Benefits plan review, and management
Campus recruiting, with primary focus on Masters programs (MBA etc.)
Industry Experience
Biotech/Medtech (Phases 1 - 3)
Drug discovery/Therapeutics - NOT diagnostics
Management & Leadership Experience
Advising leadership teams on human capital strategy
Working with C-level peers on corporate issues
Player-coach approach to team management, as well as mentor-coaching cross-functionally within the organization
Experience in a high growth environment
Geographic
Position is located in Lexington, MA
General
Finally, this individual should have as many as possible of the personal traits required to succeed in this leadership position:
Intelligence, analytical strength and conceptual ability.
The ability and willingness to set and communicate demanding standards for professional staff and at the same time, sensitivity to, and insight into, individuals' capabilities and development needs, and the combination of firmness and likability that all good leaders possess.
Decisiveness, when necessary, coupled with a willingness to seek input and build consensus as much as possible.
Unquestioned honesty and integrity; also, loyalty to colleagues and to the organization, and the ability to inspire loyalty.
A high level of energy and commitment, combined with enthusiasm and a positive attitude.
Excellent writing and speaking skills; this individual must be able to communicate complex ideas and information clearly and concisely.
Outstanding planning and organization skills.
Good strategic instincts and long-term vision; the ability to address both big-picture issues and day-to-day management concerns.
In general, the business and personal skills required to make a major contribution to the company during the coming years.
Attention to detail required to deliver consistently accurate data, information and reporting on time and on budget.
The work ethic required to do what it takes to get the job done and to invest the time required to deliver on key responsibilities in a timely fashion.
Compensation
Compensation will be commensurate with the position's requirements. Since this is a performance-based environment, the successful candidate's package will include base salary, bonus structure based on corporate qualitative and quantitative strategic KPIs, and a potential for stakeholder position in the company.
More Information
Executive Management Team & Board of Directors
Listed below is a selection of key executives on the uniQure team.

Matt Kapusta | CEO
Mr. Matthew Kapusta joined uniQure as chief financial officer in January 2015 and was elected to the Management Board at the 2015 annual general meeting. In December 2016 he was appointed as chief executive officer.

Prior to joining uniQure, Mr. Kapusta was Senior Vice President at AngioDynamics from 2011 to 2014, responsible for corporate development, strategic planning and national accounts. Prior to AngioDynamics, he served as Vice President, Finance for Smith & Nephew Orthopaedics. Mr. Kapusta's career also includes more than a decade of investment banking experience focused on emerging life sciences companies. Mr. Kapusta was Managing Director, Healthcare Investment Banking at Collins Stewart, and held various positions at Wells Fargo Securities, Robertson Stephens and PaineWebber.

Mr. Kapusta holds a Master of Business Administration from New York University's Stern School of Business, a Bachelor of Business Administration from University of Michigan's Ross School of Business and earned his Certified Public Accountant license in 1996 while at Ernst & Young.

Sander van Deventer, M.D., Ph.D. | Chief Scientific Officer
Dr. Sander van Deventer joined uniQure as Chief Scientific Officer, General Manager, Amsterdam in August 2017. In his current role as Executive Vice President, Research and Product Development, he is responsible for uniQure's gene therapy research activities, as well as nonclinical development, process development, analytical development and vector development.

Dr. van Deventer was a co-founder of uniQure's predecessor Amsterdam Molecular Therapeutics (AMT) in 1998 and previously served on the Company's Board of Directors. He is a leading pioneer in the biotechnology industry and in the field of gene therapy.

Dr. van Deventer is currently Operating Partner at Forbion Capital partners and Professor of Translational Gastroenterology at Leiden University Medical Center. He also serves as member of the Board for Hookipa Pharma Inc. in Vienna, Austria.

Dr. van Deventer is a trained internist and board-certified gastroenterologist. He received a Ph.D. from the University of Amsterdam, and became Director of the Laboratory for Experimental Internal Medicine at the Academic Medical Center in Amsterdam in 1995.

Jonathan Garen | Chief Business Officer
Mr. Jonathan Garen joined uniQure as Chief Business Officer in July 2016.

Most recently, Mr. Garen served as Chief Business Officer at Syros Pharmaceuticals, where he was responsible for business transactions including partnering Syros' technology platform and drug assets, and bringing in products to enhance and accelerate its pipeline. Prior to joining Syros, Mr. Garen was the Assistant Vice President of Business Development at Forest Laboratories from 2003 to 2014, and subsequently, Actavis, plc until 2015 following its acquisition of Forest Laboratories. At Forest Laboratories and Actavis, Mr. Garen was responsible for numerous acquisitions and license agreements to build the companies' pipeline in all its focus therapeutic areas, and led a team of business development professionals. Earlier in his career, Mr. Garen was Director of Global Licensing with Pharmacia Corporation and a Founder and Vice President of Technology Exchange, Inc., in New York, NY.

Mr. Garen holds a Master of Environmental Science degree from Yale University and a Bachelor of Science degree in Physics from the Massachusetts Institute of Technology.

Philip Astley-Sparke | Chairman of the Board
Philip Astley-Sparke has served as a member of our supervisory board since June 2015. He was previously president of uniQure Inc. from January 2013 until February 2015 and was responsible for building uniQure's US infrastructure. Mr Astley-Sparke is currently Executive Chairman and co-founder of Replimune Limited, a Company developing second-generation oncolytic vaccines. Mr. Astley-Sparke served as vice president and general manager at Amgen, Inc., a biopharmaceutical company, until December 2011, following Amgen's acquisition of BioVex Group, Inc., a biotechnology company, in March 2011. Mr. Astley-Sparke had been President and Chief Executive Officer of BioVex Group, which developed the first oncolytic vaccine to be approved in the western world following the approval of Imlygic in 2015. He oversaw the company's relocation to the U.S from the UK in 2005. Prior to BioVex, Mr. Astley-Sparke was a healthcare investment banker at Chase H&Q/Robert Fleming and qualified as a Chartered Accountant with Arthur Andersen in London. Mr Astley-Sparke has been a venture partner at Forbion Capital Partners, a venture capital fund, since May 2012 and serves as Chairman of the Board of Oxyrane, a biotechnology company.

To Submit Resume: