Chief Executive Officer
Reporting to: Board of Directors
Location: Princeton, NJ / Mid-Atlantic Region
BSG has commenced an executive search for Chief Executive Officer (CEO) for USRowing, a non-profit membership organization recognized by the United States Olympic and Paralympic Committee ("USOPC") as the national governing body ("NGB") for the sport of rowing in the United States. The CEO will be responsible for providing strategic and operational leadership for the USRowing organization.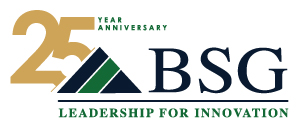 Opportunity Overview
Chief Executive Officer
ABOUT USROWING
"Champion participation and the passionate pursuit of excellence in rowing"
USRowing is a non-profit membership organization recognized by the United States Olympic and Paralympic Committee ("USOPC") as the national governing body ("NGB") for the sport of rowing in the United States. USRowing selects, trains and manages the teams that represent the U.S. in international competition including the world championships, the Pan American Games and the Olympics. USRowing serves and promotes the sport of rowing for all its members both competitively and recreationally, as well as those who row indoors for fitness. USRowing has more than 83,000 individual members reflecting the spectrum of American rowers -- senior, junior, collegian, master, and adaptive athletes and over 1,350 organizational members spanning high performance elite training centers to learn-to-row community rowing programs.
You can learn more about USRowing by visiting their website.
THE POSITION - CHIEF EXECUTIVE OFFICER
Summary
USROWING, the National Governing Board for the sport of rowing, seeks a proven inspirational and visionary leader to take the organization to the highest level of excellence among the sports in the Olympic movement.
The CEO will be responsible for providing strategic and operational leadership for the USRowing organization. Reporting to the Board of Directors, the CEO will work directly with the staff of USRowing to establish long-range vision, objectives, strategies, plans, and policies in concert with USOPC policies and its international federation, FISA.

The CEO needs to be an effective and transparent leader who is excited by the prospect of growing the sport of rowing and continually improving the governing body that serves and promotes the sport. They must be aligned with the mission of USRowing, share the organizational vision, be a persuasive communicator, and assemble the best team for support. They are expected to serve as a trustworthy advocate to all stakeholders: athletes; staff; Board of Directors; individual members; member organizations; regional associations; the National Rowing Foundation, its philanthropic partner; media partners; and sponsors. They will hold themselves and the staff of USRowing accountable for the achievement of the organization's strategic and operational goals and objectives.

Whether the new CEO has or develops once in the role, this person must have a deep appreciation for the culture of the sport of rowing, be an authentic advocate for the growth of the sport at all levels and for all participants, and an understanding of the role of rowing within the Olympic Movement.
Operational Responsibilities
Champion the development and implementation of USRowing's mission, vision, values, and strategic priorities.
Provide strong and effective leadership to USRowing staff; communicate, motivate, guide and direct all those involved with USRowing to contribute fully to the realization of vision, goals and objectives with fiscal prudence and ensure timely and accurate financial reporting.
Oversee the budget and partner with the Board to set priorities for revenue generation and resource allocation to support strategic priorities and accomplish annual objectives.
Provide counsel, advice, and recommendations on issues and strategies to the Board on all matters affecting the business of, as well as the future course for USRowing.
Ensure the Board has all information necessary to exercise governance responsibilities.
Recommend to the Board a strategic plan for USRowing after evaluating the current plan.
Formulate and recommend to the Board an annual plan for USRowing that supports the achievement of objectives established in the strategic plan; submit periodic analysis of progress in achieving objectives to the Board and establish rationale for variances and recommended modifications to plan if necessary.
Ensure that an effective organizational structure is established that reflects operational needs and prescribes the authority and responsibilities of staff as they relate to the accomplishment of specific objectives and priorities; ensure an effective performance management system is in place.
Ensure USRowing's strategic and operating goals are achieved in each of the core operational elements: Financial Results/Risk Management, Human Resources Management, Membership Services, High Performance Management and Services, and Event Delivery.
Promotional/Commercial Responsibilities
Maintain high visibility throughout the organization and act as the primary spokesperson and ambassador for USRowing and the sport of rowing.
Ensure USRowing's national teams have the resources they need to perform and provide stewardship for athlete selection and training including the U.S. Olympics.
Participate in USRowing-related events, as well as associated activities that enhance the organization's reputation and potential for success.
Build and maintain effective relationships with regional associations and clubs and provide ways for those members to contribute in a meaningful way to the national effort.
Lead commercial strategy to drive revenue across all major commercial categories (e.g. sponsorship, licensing, membership fees, etc.).
Ensure USRowing holds itself to the highest standards operationally and commercially, with a strong focus on how to create a best-in-class membership experience.
Required Qualifications
A visionary leader with demonstrated success in setting ambitious goals and inspiring those around them to achieve.
Successful track record of leading major business units, ideally with P&L responsibility of between $10M - $30M.
Strategic business planning experience balancing innovation and fiscal prudence.
Experience with change management, upgrading staff skills and driving accountability.
Sales and/or market development savvy; demonstrated ability to grow revenues.
A strong ability to lead and navigate within a matrixed and multiparty ecosystem.
Demonstrated financial management skills, including budgeting, planning, and administration.
Ability to perform and provide clear decision-making leadership, while managing multiple and sometimes competing priorities.
Capacity to demonstrate hands-on leadership, with attention to detail and command of operating activities.
A track record of collaboration with other teams, organizations, and entities at local, regional, national, and global levels.
Experience creating and implementing an individual and organizational member satisfaction feedback loop, and using that feedback for organizational improvement in the delivery of products and services.
Strong work ethic with a track record of delivering results in high pressure situations.
Strong interpersonal communication skills with the ability to establish and maintain relationships at the grassroots and senior executive levels.
Additional Beneficial Qualifications, Skills and Experience
Strategic and frontline fundraising expertise and a track record of operational achievement in the not-for-profit sector.
Rowing experience, whether as a recreational, collegiate, or elite athlete, judge or subject matter enthusiast.
Successful track record in assessing, hiring, motivating and managing a high performing staff roster particularly in a distributed setting.
To Submit Resume: