Chief Operating Officer
Reporting to: CEO
Location: MA
BSG has commenced an executive search for Chief Operating Officer for our client, a world leader in smart city innovations. The COO will be responsible for much of the P&L activities of the company, establishing a short and long-term business direction, and for refining and carrying out The Company's go-to-market strategy.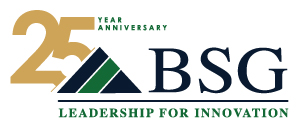 Opportunity Overview
Chief Operating Officer
THE COMPANY:
As a world leader in smart city innovations, our client delivers on its promise of helping a city provide a safer, more secure and environmentally friendly urban experience through seamless integration of the latest technology and solutions.
MARKET OPPORTUNITY:
$100+ billion global opportunity for our client, its Partners and Cities.
THE POSITION:
Highlights of the new COO's track record and experience will include the following:
Strong commercialization stage leadership experience, with a focus on establishment of both direct and channel sales distribution and post-sales service support
Experience with oversight of manufacturing "whole solution" digital imaging focused electromechanical systems
Executive team-building, with particular emphasis on the sales, marketing & business development side
Corporate Development expertise in developing key strategic partnerships across our client's targeted partner & customer ecosystem
Success taking new products "cross-chasm" into new markets
Experience taking companies from $15M+ to $50M+
Experience with global expansion, customer identification and development
Equity capital-raising

Detail of Responsibilities
The COO will report to the CEO, and be responsible for much of the P&L activities of the company. The COO's core responsibilities will include:

Marketing & Sales Strategy:
Establishing a short and long-term business direction that drives the company to become an industry leader and maximize the penetration of the markets served. The COO will bear primary responsibility for refining and carrying out The Company's go-to-market strategy. This will include such activities as monitoring the Company's current markets and its standing within them; assessing current and potential competitive activity; and evaluating opportunities for growth (new but related products, entirely new initiatives which leverage the Company's relationships, intellectual property and intellectual capital, possible acquisitions, etc.).

Marketing:
Ensuring close symbiotic relationship between product development and customer market needs, creating demonstrable competitive differentiation and performance benefits of our client's products vis-à-vis industry alternatives popular in the market.

Sales & Business Development Leadership:
Setting the approach to the Company's customers, including direct sales, distributor agreements, and independent representative networks. First and foremost, the COO will play a hands-on role in building the Company by acting as its most-senior business generator and evangelist. He or she must understand both the Company's capabilities and the market's needs, and combine those understandings to identify and pursue specific new opportunities.

Operations:
Oversight of all customer service responsibility, go-live, and customer support teams.

Staff- team building, development, mentorship: The COO is responsible for human capital planning and hiring in the functions of sales, business development, marketing and customer support. As important, the position will actively be responsible for developing new and existing staff to help prepare them for company growth and increased leadership responsibilities at all levels. Finally, the new COO will serve as leader and mentor to the founding team and as a complement to their existing skills. He or she will do this through personal interactions with colleagues, as well as by maintaining management practices which reinforce a positive internal culture and help the company establish a reputation as a rewarding place to build a career. This individual will be expected to set high standards and hold people accountable, and to create an environment in which people work cooperatively and focus on building the long-term value of the enterprise. When management slots open up, the COO must be able to hire executives who can make significant contributions, not only as individuals but by building effective teams in their own areas of the business; he or she will also have to upgrade the organization when necessary by replacing underperformers with strong new recruits.

Milestone management: The new COO will aggressively manage milestone deliverables and be a key contributor at board meetings and to select board/investor communications. The COO will be responsible for developing and managing against an annual operating plan. This includes continuous improvement of operational efficiency and effectiveness by assessing, upgrading or installing new operational systems, processes and methodologies. The COO will execute and achieve annual growth targets while gaining increased leverage on costs and operating expenses.
Ideal Candidate Profile
A summary of key competencies required to be successful in this role include the following:
FUNCTIONAL Prior Success
Multi-functional responsibility for sales, marketing and services with prior roles as VP Sales, VP Marketing, Chief Revenue Officer or GM
Responsible for all revenue facing activities and functions (sales, marketing, customer services, business development)
Selling IoT related combination of hardware, software, integration services and managed services
Deep global market distribution/channel strategy & international market and customer development (incl. EMEA, LATAM & APAC)
Product pricing, modeling, and structure creation
KPI dashboard creation and management
Channel partner sell-through with large industry dominating distributors
Selling to both municipal government and corporations/businesses
Driving high performance customer service teams driving consistently high customer ratings
Experience bringing new/novel products into established industries
Evangelical vision-selling experience to both customers, partners and investors
Multi-functional budget creation and management focused on driving gross margin and optimizing cost of sales
Track record of hiring successful sales teams with B2B SaaS value prop selling experience
Strong sales team management, with rigor around CRM integrity, and pipeline management
MANAGEMENT & Leadership Experience
Track record of hiring A players for A team
Driving creation and buy-in to KPIs, goals, metrics
Culture evangelist, and driver of culture of passion, mission, commitment and cohesion
Building scalable management processes without suffocating innovation/speed
INDUSTRY Experience
Integrated industrial hardware, software & services -
Industrial IoT
"In front" of meter, electricity supply chain hardware/software systems
Ruggedized outdoor mesh networking systems
SmartCity hardware/software solutions
STAGE of Company Experience
Scaling stage ($20M to >/=$100M)
Products/services expansion
VC-backed, Series B+
Working with founder-driven businesses
Successful M&A and/or public exit experience
Builder leader vs. optimizer leader
Working with investor-backed boards of directors
GENERAL:
Finally, this individual should have as many as possible of the traits required to succeed in this leadership position:
High levels of intelligence, analytical strength and conceptual ability.
The ability, and willingness, to set and communicate demanding standards for professional staff and to hold people accountable for their performance; at the same time, sensitivity to, and insight into individuals' capabilities and development needs, and the combination of firmness and likability that all good leaders possess.
Decisiveness when necessary, coupled with a willingness to seek input and build consensus as much as possible.
Unquestioned honesty and integrity; also, loyalty to colleagues and to the organization, and the ability to inspire loyalty. This person should have the ability to identify and focus on the
Company's best interests, rather than the agenda of any individual or group within the firm.
A very high level of energy and commitment, combined with enthusiasm and a positive attitude.
Excellent writing and speaking skills; this individual must be able to communicate complex ideas and information clearly and concisely.
Outstanding planning and organization skills.
Good strategic instincts and long-term vision; the ability to address both big-picture issues and detailed, day-to-day management concerns.
In general, the business and personal skills, and the absolute commitment required to make a major contribution to The Company during the coming years.
Attention to detail required to deliver consistently accurate data, information and reporting on time and on budget
A sense of ownership, not just of his or her own work, or that of their department, but a sense of ownership for the company as a whole.
Work ethic required to do what it takes to get the job done, and invest the time required to deliver on key responsibilities in a timely fashion
TEAM:
Our client's team currently numbers approximately 35.
FINANCIAL BACKING:
Our client is backed by a syndicate of energy industry veteran venture investors, having raised a total of more than $18M across a Series A and B.
COMPENSATION:
Compensation is competitive with the position's requirements. In a performance-based environment, this will include base salary, bonus structure based on corporate qualitative and quantitative strategic KPIs, and a stakeholder position in the company.
CONTACT or SUBMIT RESUME: